Dear customers, dealers and distributors of D-Motor International.
It's the end of 2018 and D-Motor has witnessed a number of achievements in the aviation industry. The company released finally the perfect 6 cylinder engine for both helicopters and light airplanes. 
The stakeholder structure was changed, new investments have been done, as well in our production facilitiy and assembly facility as in our offices. 
2018 was a fruitfull year for our team, a new CRM/ERP system is been rolled out in order to serve our dealers and distributors better, our Warehouse Management System got an uplift (we installed automated Cardex systems), and our team is ready for the 2019 production of 4 and 6 cylinder engines.
D-Motor 2.0 is ready for the future, the business plan for the next 3 years is full of  technological and commercial challenges!
We wish you and your families a wonderfull Christmas holiday season. Thank you for your support during 2018 and we are looking forward to the same in the New Year 2019.
Merry Christmas and Happy New Year 2019 
Peter Desmet, C.E.O. and the D-Motor Team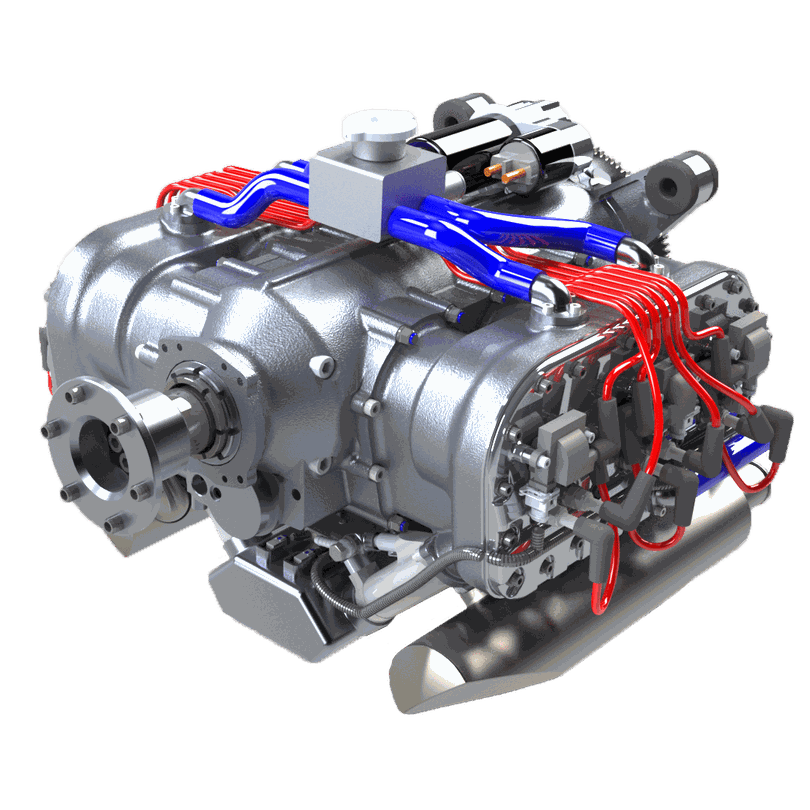 Better - Simpler - Safer 6 cylinder 3900 cc Engine
Full Jacket Liquid Cooling ● Sequential Multi-Port Fuel Injection ● Low Installed Weight
Simple Direct Drive ● Low Part Count ● Side Valve ● Ultra Narrow
D-Motor Engines rely on tried and true Flat Head technology that use Side Valves instead of overhead valves. This allows for a very large displacement and a very narrow overall width. D-Motor engines will fit in aircraft that are designed around inverted inline engines!