At Friedrichshafen 2019, it become clear to us that the 4 cylinder (LF26) and 6 cylinder (LF39) engines of D-Motor Belgium are becoming more desired in the Experimental and LSA markets of North, Central and South America. The engines consume less fuel, are light weight, are equipped with a redundant ECU (Engine Computer Unit) and run as a basic engine with no additional parts. 
D-Motor Belgium has a full order book for the European market at this time. The global demand is already larger than our European production capacity. We are actually working on our supply chain and our production plan to help increase worldwide output.
The overseas market is huge and the management of D-Motor Belgium is fully aware that this market needs to be serviced properly and professionally.
Deliveries for North, Central and South America, are temporarily on hold until Q1 2020 while we work to satisfy our European customers and get our new production plan on-line. We plan to be taking orders for these markets later in the year with 2020 delivery dates.
D-Motor International will attend Oshkosh 2019 together with D-Motor North America (Team Dave Hertner). we look forward to meeting you there.
In order to organize and structure the overseas market, the management of D-Motor International (Belgian HQ) has appointed Dave Hertner and his team to be the first contact for all overseas customers. (OEM/Dealer and end user contacts).
The team of Dave can be contacted : 


Western USA
Contact email:   western-sales@d-motor-usa.com
States: Colorado, Iowa, Kansas, Minnesota, Missouri, Montana, Nebraska, New Mexico, North Dakota, Oklahoma, South Dakota, Texas and Wyoming
Eastern USA
Contact email:   eastern-sales@d-motor-usa.com
States:  Alabama, Arkansas, District of Colombia, Delaware, Florida, Georgia, Kentucky, Louisiana, Maryland, Mississippi, North Carolina, South Carolina, Tennessee, Virginia, and West Virginia
North-Central USA & Canada
Contact email: northcentral-sales@d-motor-usa.com
States & Provinces: Alaska, Wisconsin, Illinois, Michigan, Ohio, Indiana, BC, Alberta, Saskatchewan, Manitoba, Ontario, Quebec, New Brunswick, Nova Scotia, PEI, Nunavut, NWT, Yukon.
Central and South America
Contact email: dave@d-motor-usa.com
Head Office
449 Hudson Drive Unit B
Dorchester, Ontario N0L 1G5 Canada
519-933-2055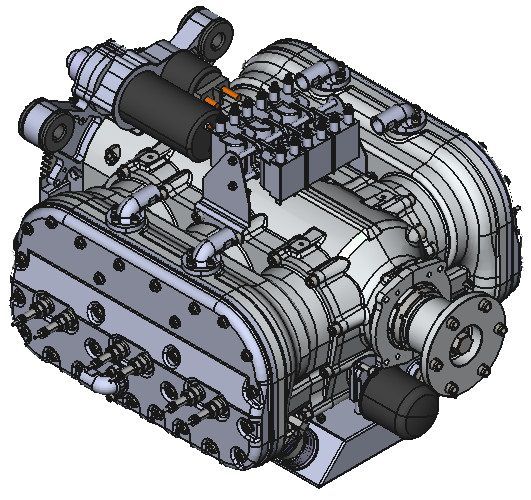 D-Motor Engines Now Provide a Better Option in the 65-125 hp Piston Engine Market!
We Know that You are Paying TOO MUCH for New Engines!
If you Choose D-Motor You Will Pay LESS UP FRONT and LESS OVER TIME!
Better ● Simpler ● Safer
Full Jacket Liquid Cooling ● Sequential Multi-Port Fuel Injection ● Low Installed Weight
Simple Direct Drive ● Low Part Count ● Side Valve ● Ultra Narrow